I relish my nerdiness.  I delight in my geekiness.  I also like modern style and fashion and tend toward a more Anthropologie-styled look – very bohemian, soft, and layered.  My home tends to be similar as well, with a strong industrial-modern flair (I like to think our Bexley bar from World Market exemplifies our home style), but I still want subtle bits of our passion for fandom to show through.  While retailers like Black Milk have fantastic and quality garments, their sleek sheath dresses aren't really my style and don't work for my everyday school-wear as a teacher.
I am a scarf-wearing fiend.  So this multi-fandom organic cotton infinity scarf really tickles my fancy!  Featuring a whole host of beloved fandoms, it's sure to delight any hippie-nerd (nippy?  herd?) with the aged print style and gauzy fabric.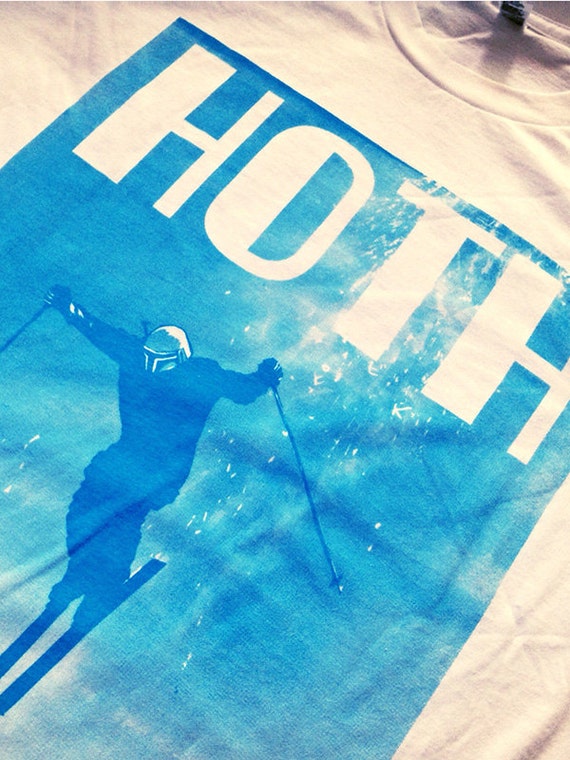 My husband would not consider himself fashionable, but I like to pick up tee shirts for him pretty regularly, and nerdy shirts are never turned down.  His (and my) favorites are the subtle nerd humor styles, such as this "Ski Hoth" shirt emblazoned with a 70s style skiing advertisement.  Fortunately tees like this one are very trendy and can even be found at retailers like Target.
Retailer Her Universe specializes in geek chic for women and girls.  Envisioned by the charming Ashley Eckstein, actress and voice of Ahsoka Tano in Star Wars: The Clone Wars, Her Universe has put forth a great collection of clothes and accessories from all our favorite series.  I'm especially fond of their jewelry line, simple and elegant pendants that can add that subtle bit of flair to any everyday outfit.
My husband and I did the same thing with our wedding.  We wanted a very sweet, traditional event, yet we couldn't help but include a few references here and there.  My "something blue" was a Jedi Order temporary tattoo in place of the more traditional garter; Nick gifted his groomsmen with Star Wars themes cufflinks.  I made the little wooden cake-toppers.  I walked down the aisle to "Dearly Beloved" from Kingdom Hearts.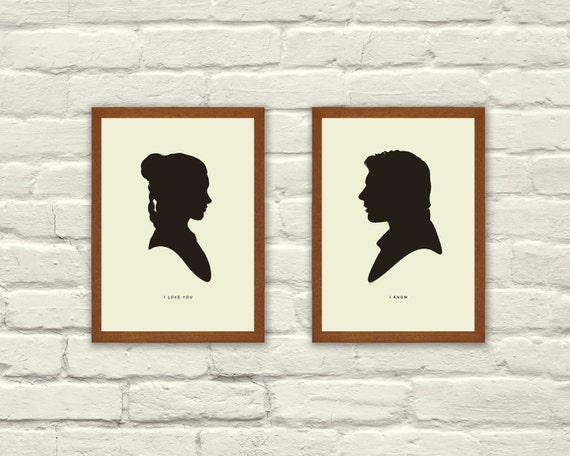 Finally, we received this absolutely perfect gift last Christmas from my sister-in-law, this adorable set of Han & Leia silhouette prints.  They now reside charmingly in our master bedroom.
How do you show off your nerd?